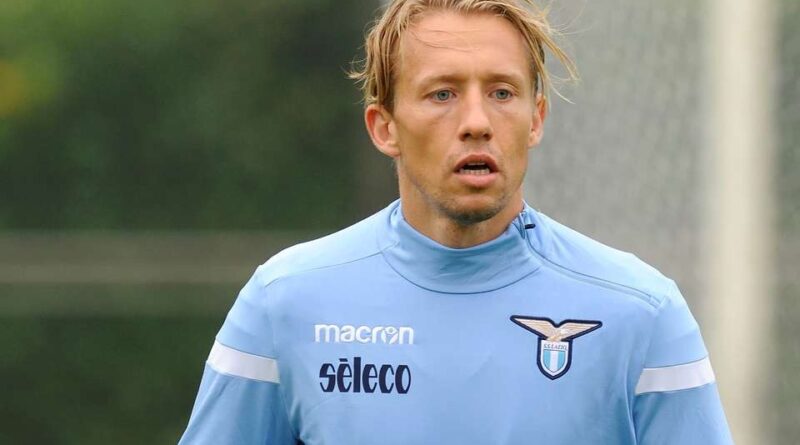 Brazilian midfielder Lucas Leiva was subbed off in the second half as Lazio exited the Europa League this season at the playoff stage after playing out a four-goal thriller at home to Portuguese club FC Porto. Lucas Leiva was given a start by Lazio manager Maurizio Sarri as the Italians attempt to overcome a 2-1 deficit from the first leg in Porto. The former Liverpool star made way for Italian player Danilo Cataldi on 54 minutes and his replacement would go on to score the second Lazio goal in a 2-2 draw. The result was not enough for Lazio who lost out to FC Porto 4-3 on aggregate. Brazilian international Lucas Leiva has played eight Europa League games for Lazio this season in addition to two Coppa Italia games and 23 league games for a total of 33 games in all competitions.
The playoff stage has been added to the Europa League this season in a way that it comes after the group stage. The teams who finished second in the groups were drawn with the teams who finished third in their respective Champions League groups to drop down to the Europa League.
Lazio finished second in their Europa League group behind top spot recipient Galatasaray and they were draw with FC Porto in the playoffs after the Portuguese giants finished third behind Spanish champions Atletico Madrid and Liverpool in their Champions League group.
In the first leg between hosts FC Porto and Lazio, Lucas Leiva and his teammates began well with Matteo Zaccagni scoring the first goal of the match for Lazio midway into the first half. Porto replied with two goals from Toni Martinez either side of the break to win the game. Martinez scored the Porto equaliser on 37 minutes before netting the winner four minutes after the break. In The second leg, hosts Lazio got their goals through leading goalscorer Ciro Immobile and substitute Zaccagni, while Mehdi Taremi (penalty) and Matheus Uribe were the goalscorers for FC Porto.